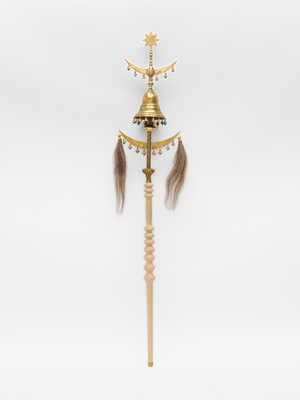 Rudiments of Fife & Drum: Jingling Johnny
2013
Brass, wood, horsehair
Photo credit Josef Jacques. "Allison Smith: Rudiments of Fife & Drum," The Aldrich Contemporary Art Museum.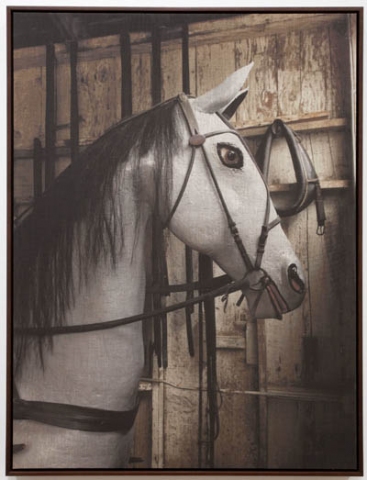 Vertigo Horsehead, San Juan Bautista, California
2013
Archival Pigment Print on Linen
32 x 24 inches / Frame: 33 x 25 x 2 inches, Edition of 3
"Allison Smith: Living History," Haines Gallery, San Francisco. Photo credit Monique Deschaines.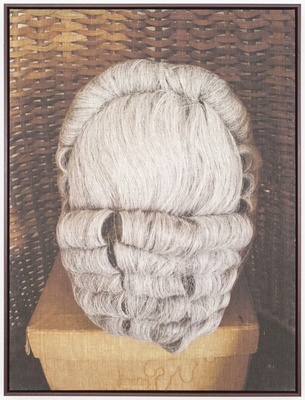 Powdered Wig, Colonial Williamsburg, Virginia
2014
Archival Pigment Print on Linen
31 3/4 x 24 inches
Edition of 3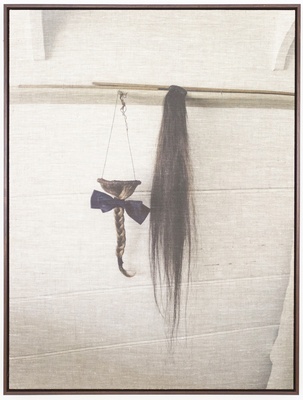 Hair, Colonial Williamsburg, Virginia
2014
Archival Pigment Print on Linen
32 x 24 inches
Edition of 3