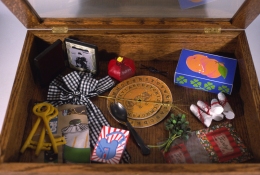 Untitled (Studio Prototypes)
1999-2002
Please click on image again for more detail.
"Allison Smith: Stilleven, evenStill," Bellwether, Williamsburg, Brooklyn, New York. Photo credit Bill Orcutt.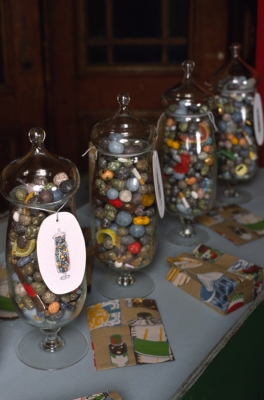 Sweetlife
2000
Blown glass, gouache on paper, candy, silkscreen print on Kraft paper
"Allison Smith: Consuming Nostalgia," Eldridge Street Project, Eldridge Street Synagogue, New York. Glass candy jars blown at the RISD Glass Department in Providence, Rhode Island. Some jars part of "Mom-n-Pop," collection of The West Collection. Photo credit Liz Deschennes.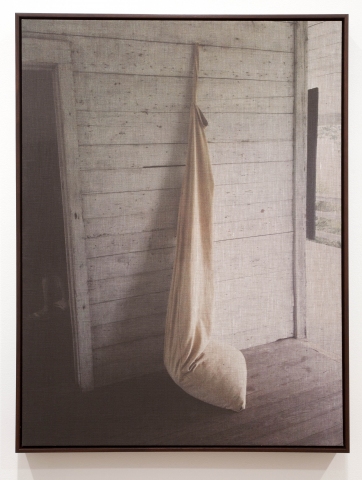 Cotton Sack, Frogmore Plantation, Louisiana
2013
Archival Pigment Print on Linen
32 x 24 inches / Frame: 33 x 25 x 2 inches, Edition of 3
"Allison Smith: Living History," Haines Gallery, San Francisco. Photo credit Monique Deschaines.